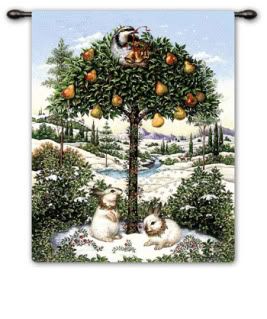 Once upon a time, there was a father with four sons. One day, the father order his sons to go the jungle to see a
pear tree
. The first son go to the jungle in
Winter
, second son in
Sprint
, and the third son in
Summer
, and the fourth in
Autumn
.
When there is time they are back from the jungle, they give a report to their father. The first son said,"The
Pear tree
looks very ugly and its stem is crooked". The second son said,"The tree is filled with many promising green buds". The third son said,"The Tree is filled with many flowers with a very good smell", And at last the fourth son come and disagree with them. He said,"The tree is filled with many ripe fruits and good smell"
Then the father said to them, "All of you are right, only that you all see a
tree
in a different time, From now on, don't judge the life just base on a difficult time". When we are in a difficult situation, everything looks not promising, there are many failures and many dissapoint things. We can't escape the situation, because we must face it. Don't blame yourself even other people or don't feel that we are can't do this thing that thing, Stupid, fool, or bad luck.
If we are not patient enough in spring, summer then when we are at a winter, we will lose a spring and a summer which promise us a hope, and we will not have harvest a result in a winter.
Remember that in a very difficult
situation
, there will always a way. "Everything beautiful in its time". All we have to do is keep fighting and never give up and always remember in
God
and keep praying until something happen :) Keep positive in our mind and keep focus in doing our task.
The darkness of night will not endure forever, dawn will come tomorrow to drive away the darkness
God bless you all :)
with Love,
Teddy